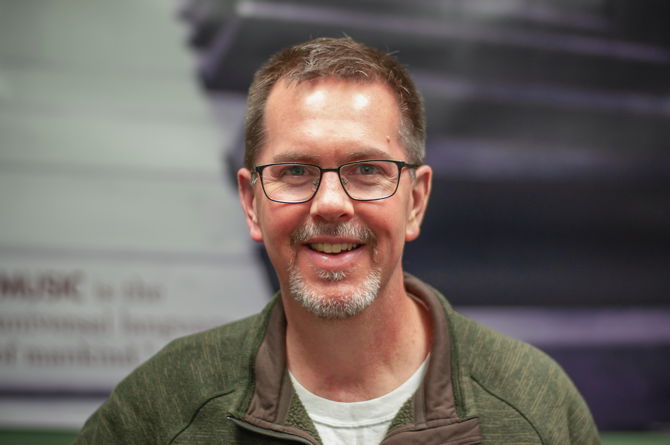 About Gerry Diamond
& his approach to teaching
A note from the creator of Diamond Piano himself...
Why did I write the Diamond Piano Method and why do I continually update it? It's simple: I want everyone taking piano lessons to develop the skills they need to become lifelong musicians playing the music they love.
I had ten enjoyable years of classical piano lessons as a child. But throughout this decade there was a disconnect between the piano music I practiced and the popular music of the day. I loved that pop music; it spoke to my heart in a way that my classical piano repertoire didn't. Sadly, my studies hadn't taught me that the harmonic building blocks of
both
genres were the same.
As a teen, some of my friends started a garage band. Seeing my peers actively participating in pop music was transformational. Suddenly, I knew that I wanted to create and play music with others, but, despite my thorough technical background, I had no idea how to play without written music. Still, I joined that band, and thanks to a lot of trial and error, I slowly taught myself a little about improvisation, and I loved it. It was magical for me.
I enrolled at Berklee College of Music in Boston, MA, graduating summa cum laude with a BA in songwriting in 1989. The music theory I learned at Berklee made it so much easier to me to read music, learn pieces by ear, improvise, and write music.
And the theory was so simple that I wondered why these basics hadn't been an integral part of my study when I was a child first learning piano.
After graduating from Berklee, I began teaching piano lessons and discovered how much I loved sharing music with others. I could not find a curriculum that made a sustained, progressive effort to develop a piano student's theory, arranging, and improvisation skills, so I created handouts and songs to supplement my students' lesson books. In 1995, I organized these supplements into a series of lesson books, and my Diamond Piano Method was born.
Since then, I have been continually refining the Diamond Piano Method and its online practice support materials at DiamondPiano.com. I remain committed to sharing my love of music with all piano students and to giving them the opportunity to truly understand music so that they can take their own music wherever their hearts desire.