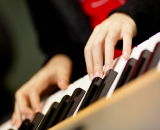 Try a Pod for Free!
Sample the Diamond Piano Method online practice support portal and curriculum FREE for 24 hours! Choose a level to begin with and experience the Diamond Piano Method difference!
Welcome to Diamond Piano Method - Our Mission
The Diamond Piano Method is dedicated to providing a dynamic curriculum and supportive online technology for piano teachers and beginner through intermediate piano students as they work together on the music theory fundamentals behind both reading and playing written music and creating original music.

Available in hard copy or pdf download
About Us

See how the Diamond Piano Method can motivate, engage and retain your students with this theory-rich curriculum and online games.

The Diamond Piano Method is perfect for your school music program - effective at reaching all students, afforable and easy-to-use.

See how the Diamond Piano Method elegantly combines music theory in conjunction with keyboarding and sight-reading proficiency.

Learn how the Diamond Piano Method is the most effective, thorough and fun beginner-intermediate curriculum available.

Diamond Piano Method success stories